Discover Tranquility and Strength with my 4-Week Prenatal Yoga Journey! 
Embrace the beauty of motherhood with our exclusive Prenatal Yoga Course, designed to nurture your body, mind, and spirit throughout this remarkable journey. Whether you're an experienced yogi or just starting your yoga adventure, our 4-week program is tailored to provide you with holistic support during this transformative time.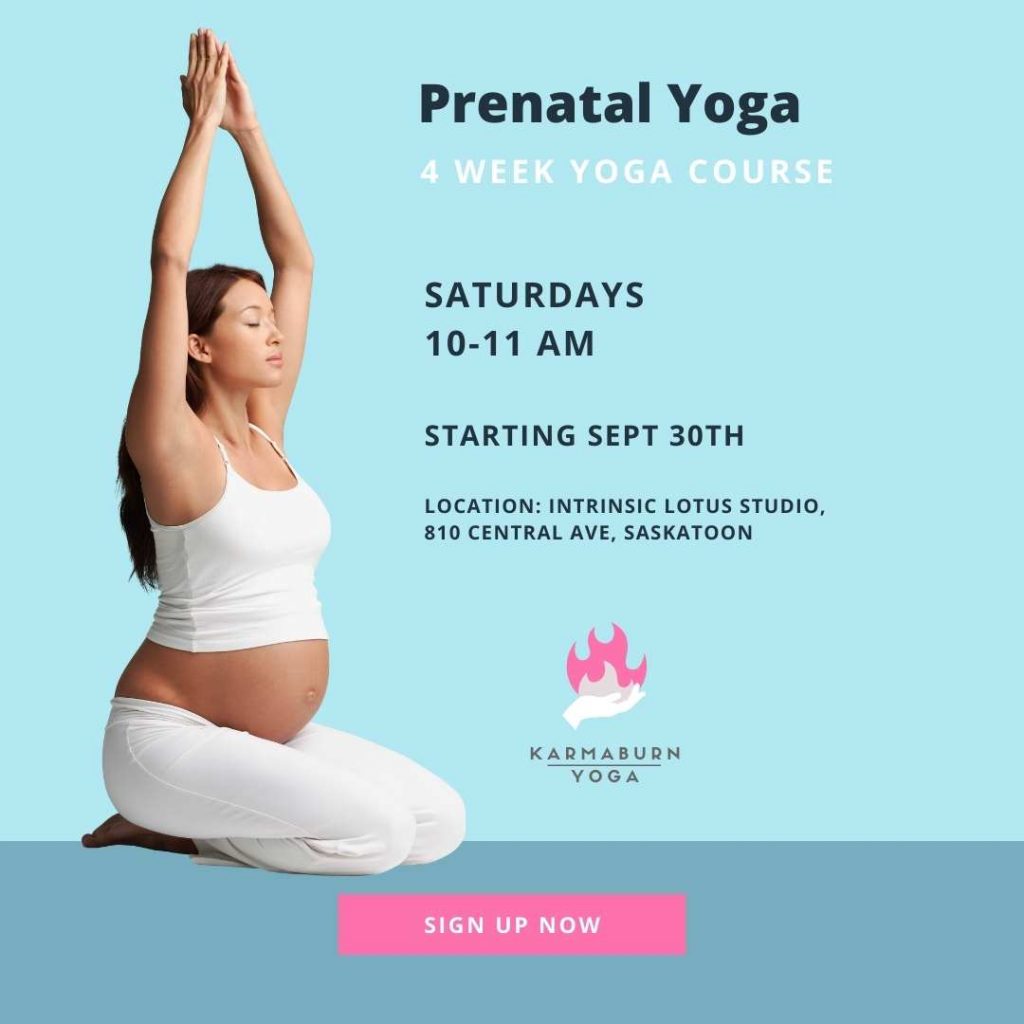 Benefits You'll Love:
Nurture Your Body: Let yourself be guided through gentle poses and flows that alleviate common discomforts, enhance flexibility, and strengthen muscles crucial for childbirth.
Calm Your Mind: Learn relaxation techniques and mindful breathing to reduce stress and anxiety, promoting a serene mental state for both you and your growing baby.
Connect with Others: Join a community of expecting mothers, fostering friendships, sharing experiences, and building a support network that extends beyond the course.
Prepare for Labor: Gain valuable tools and exercises to enhance your endurance, flexibility, and breath control—equipping you for a smoother labor and delivery.
Postpartum Readiness: Beyond pregnancy, our course offers insights into postpartum recovery, ensuring a healthy transition into the next phase of motherhood.
Course Details:
Date: Saturdays starting Sept 30th, runs for 4 weeks
Time: 10AM
Location: Intrinsic Lotus Studio, 810 Central Ave, Saskatoon
Limited spots available—reserve your place today!