🌸Join me on a Journey to Wellness and Harmony🌸
Drop-in on Mondays 10-11AM, $25

Are you ready to embark on a transformative journey towards a healthier and more balanced you? If you're a health-conscious woman looking to relieve stress, enhance women's health, and find your inner balance, then this Beginner Yoga Course is tailored just for you.
🌟 What You'll Experience:
✨ Targeted Practice: Focus on specific stress-accumulation areas of the female body.
✨ Hormonal Balance: Address hormonal imbalance and reduce stress hormones.
✨ Inner Harmony: Cultivate inner balance and relaxation techniques, including Yoga Nidra.
✨ Pelvic Floor Wellness: Strengthen and relax pelvic floor and diaphragm muscles.
📆 Course Details:
Date: Mondays 10-11AM, starting from September 25th until November 20th (no class on October 9th)
Duration: 8 weeks (This yoga program is designed to be effective if you attend once a week, enabling you to make consistent progress over time.)
Location: Intrinsic Lotus Studio, #130-810 Central Ave, Saskatoon
Investment: drop-in $25
Why Choose This Course?
✨ Expert Guidance: Led by Tina, a yoga mentor with over 15 years of experience.
✨ Women-Centric Approach: Designed for women's physical and mental well-being.
✨ Inclusive: Suitable for beginners, experienced yogis, and those with specific health concerns.
✨ Proven Results: Hundreds of women have benefited from Tina's teachings.
Who is this yoga course suitable for:
Beginners who've never done yoga before and experienced yogis
Women aged 18-65 and up
If you suffer from back pain, tight hips, high blood pressure or fibromyalgia
If you are struggling with the following conditions, this yoga course is for you!
Irregular periods, period pain, PMS (Premenstrual syndrome)
Living with symptoms of perimenopause or menopause: hot flashes, sleep problems, night sweats, mood changes, irritability, headaches, etc.
PCOS (Polycystic ovary syndrome)
Decreased libido
Ovarian cysts, fibroids, polyps
Thyroid issues
Pelvic floor issues: urinary urgency, incontinence, constipation, prolapse
Infertility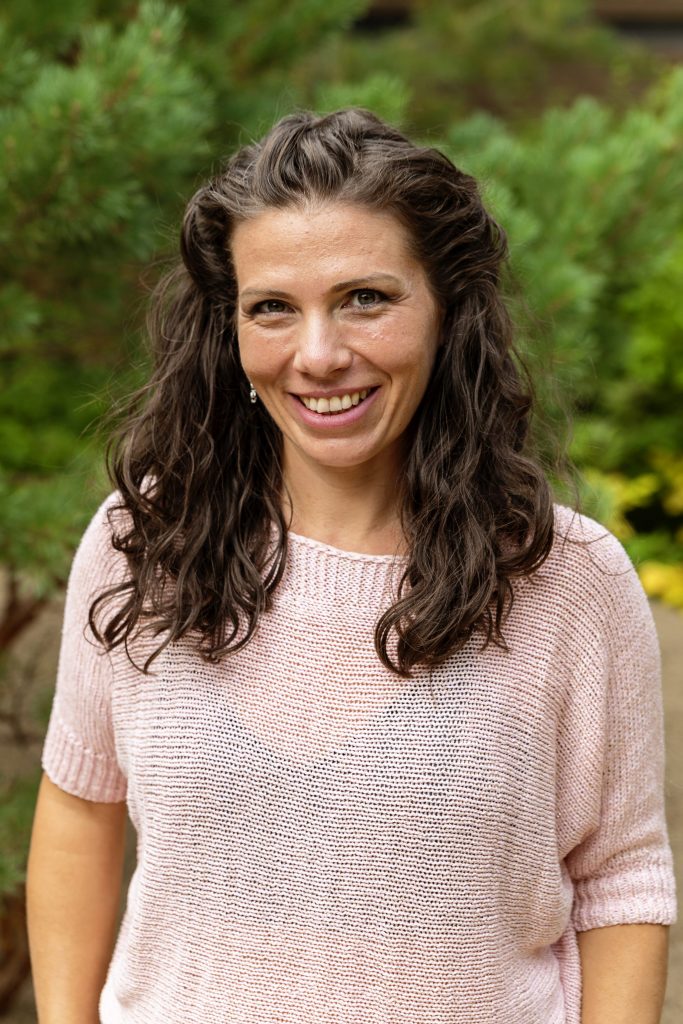 Why Do yoga with Tina
---
Tina is a yoga mentor and the creator of Karmaburn Yoga.
She helps health-conscious women to elevate their physical and mental health with yoga, meditation, relaxation and breathwork. She has guided hundreds of women and taught them how to calm the busy mind and ease anxiety on the yoga mat and off it.
Yoga has been a part of her life for more than 15 years. She has been teaching in-person and online yoga classes and courses in Canada, Hungary and Serbia.
She received her international Yoga Alliance certification in Hungary. She teaches a specialty type of Karmaburn Yoga, which has been designed towards women with the aim to aid women's physical and mental health. Karmaburn Yoga is based on traditional Hatha Yoga and Raja Yoga – a modified version of traditional yoga by consulting gynecologists to aid women's health. Tina has training in prenatal and postnatal yoga as well.
Payment options:
Cash, etransfer to karmaburnyoga@gmail.com or pay with card online or at the studio.
Feel free to email karmaburnyoga@gmail.com with any questions!